Free Shipping in Canada on Orders over $99!*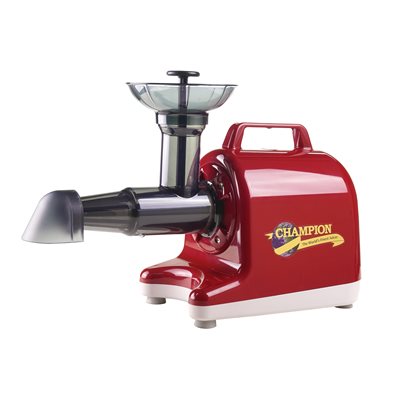 Press and move to zoom
Mouse over image to zoom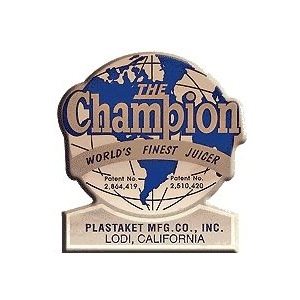 Champion 4000 Household Juicer Red
NEW redesigned and improved Champion Juicer!

Champion 4000 uses the same AC motor used with Model 2000, except that it is shorter. In this new model, the motor is covered by a durable Poly-Carbonate blend plastic cover with built-in handle for easy carrying. The cover will not chip or fade as can occur with the painted metal of Model 2000.

Model 4000 is more versatile than Model 2000. It includes two augers - a grinding auger and a greens auger - that can be used interchangeably to juice standard vegetables or wheatgrass and leafy greens. It can also be used for homogenizing. No more additional accessory needed.

The body and hub connection on Model 4000 has 4 prongs, yielding at least 6 times the strength of the Model 2000 connection.

Model 4000 has a smaller footprint; it is shorter, narrower, lower and slightly lighter than Model 2000.

Product code :CJ4000R
CAD $469.95
CAD $429.95
9% discount