Free Shipping in Canada on Orders over $99!*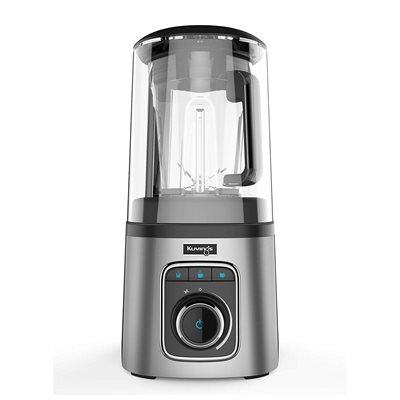 Double-tap and hold to zoom.
Mouse over the image to zoom.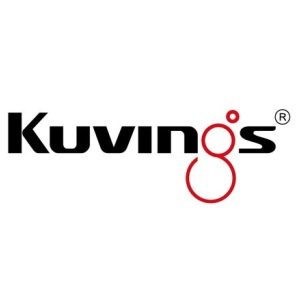 Kuvings Vacuum Blender SV500S
Characteristics:
Better taste and maximum nutrition - Optimal vacuum conditions created by -80kPa of pressure prevent ingredients from oxidizing, preserving the colors, flavors, and nutrients as close to nature.
3.5 HP Power Blending - 32,000RPM of maximum speed. Commercial universal motor with 32,000RPM of maximum speed blends even the toughest ingredients into a creamy, smooth texture with 3.5hp of instant maximum power.
Quiet low-noise blending - Minimum noise, Perfect blending. Blending is now quiet with the Noise Reduction Cover, a unique advancement in high-speed blending.
Useful - Provided as an extra option, the vacuum tumbler stores blended juices, smoothies, or other blends in a vacuum-sealed container enabling you to keep them fresh for a much longer time.
Convenient - Pre-programmed buttons make it easy to blend ingredients into any desired texture.
Smart - With the `auto blending` function, it stops automatically when ingredients reach the desired texture. It automatically calculates the optimal RPM and blending time.
Eco-friendly - The BPA-free and eco-friendly Tritan container allows you to see how ingredients are processed.
Safety - Due to the safety sensor, the blender operates only when the vacuum container is perfectly mounted onto the main body.
Special - 3D-Moving System with six specially heat- treated blades rotate tridimensionally enabling deep blending.

Product Code: SV500S
CAD $849.99
CAD $799.99
6% discount
Specifications:
Color: Metal Silver
Type: High-Speed Quiet VACUUM BLENDER
Speed: 2,000~20,000RPM (Max 32,000RPM)
Wattage: 1500W
Dimensions: 216 x 240 x 443(mm)
Weight: 6.2kg
Capacity: 1.5L
Maximum capacity of blend: 1300ml / maximum capacity of grinding: 500ml
Materials: Ultem, Tritan, ABS, PC