Free Shipping in Canada on Orders over $99!*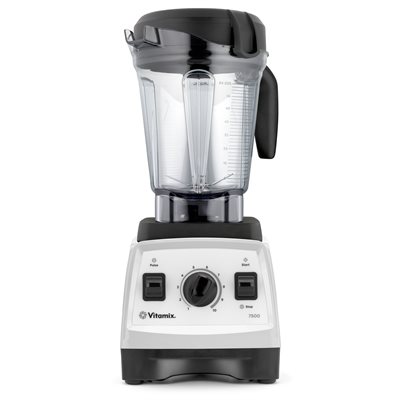 Double-tap and hold to zoom.
Mouse over the image to zoom.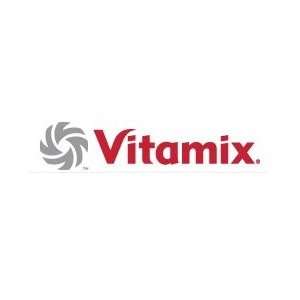 Vitamix Blender Model 7500 White
Click Here
to purchase the Vitamix Blender Model 7500 White. Sold exclusively
byVita
-Mix. Obtain Free Shipping by purchasing through Raw Nutrition using Promotion Code 06-119.
Featuring a Low Profile 64oz Jar!
An evolution in design both inside and out, the Vitamix 7500 includes a high-performance motor for quicker and easier processing of dense ingredients, as well as an ultra-responsive Variable Speed Dial and Pulse feature for superior precision. With a modern design and intuitive controls, you'll enjoy keeping the Vitamix 7500 on your counter for daily use.
View the Vitamix Blender Model 7500 User Manual:
PDF
CAD $639.95
Product Code: VM7500WHT
Create smoothies, hot soups, and frozen drinks, all in one simple machine!

Compact, 64-ounce container - Designed to fit under most kitchen cabinets
Full-color, hardbound cookbook with hundreds of chef-tested recipes

The 7500 is designed and built for outstanding performance and unsurpassed durability.

When purchasing this Vitamix Blender, you'll enjoy:
Easy-to-use equipment paired with extreme versatility
The ability to chop, cream, blend, heat, grind, churn, and more with a single machine
Quick and easy self-cleaning with a drop of dish soap and warm water - just run on High for 30 seconds
7-year full warranty Canada/USA
Ongoing recipe ideas and community support

Included in the box:
Simply Fresh cookbook package - A full-color, hard-bound book that contains hundreds of recipes.
Getting Started Guide - The Getting Started guide contains introductory recipes and techniques chosen by Vitamix' culinary team to help familiarize you with your new Vitamix machine.
Getting Started DVD - As part of your cookbook package, you'll receive Getting Started, a tutorial DVD illustrating all the basics.
Tamper - The Tamper is included to help you process thick mixtures like peanut butter and frozen desserts. It fits securely into the 64-ounce container with a special collar designed to prevent it from hitting the blades.

Unit Dimensions:
17.5 in tall (with container in place)
9.4 in deep
7.7 in wide
12.5 lb
Cord length: 6 ft

Vitamix Blender Base:
2.2-peak HP motor
120 volt, 50/60 Hz 12 amps (North America)
Radial cooling fan and thermal protection system
Available in Black, White, or Red

Vitamix 64-ounce Container:
Height: 10.125 in
64-ounce rated capacity
BPA-Free Eastman Tritan® copolyester
Blades: Laser-cut, stainless-steel hammermill and cutting blades measuring 4-in diameter to ensure a consistent blend every time
Spill-proof, vented lid with plug for safely adding ingredients while machine is running
Soft-grip, ergonomically-designed handle
Tamper with collar to prevent tool from hitting the blades