Free Shipping in Canada on Orders over $99!*

Home

>

VitaClay VM7900-6 Smart Organic 6-Cup Multi-Cooker
Double-tap and hold to zoom.
Mouse over the image to zoom.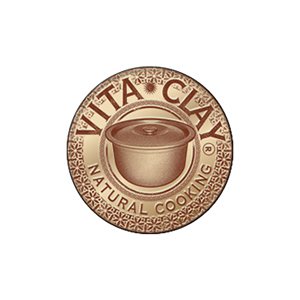 VitaClay VM7900-6 Smart Organic 6-Cup Multi-Cooker
The Vitaclay VM 7900-6 cup comes with a yogurt maker function on top of the original design.
It is 4-in-1, a rice cooker, slow cooker, digital steamer and low-temperature artisan yogurt maker.
Large batches of probiotic, calcium-rich Greek-style yogurt can be made fresh for your whole family.
Natural, unglazed, highly prized Zisha clay enhances flavors and preserves important nutrients, enzymes, and vitamins in savory soups, hearty stews, grains and legumes. In a VitaClay pot, your food is always free from added non-stick chemical glazes, lead and aluminum.
VitaClay Smart Organic Multicooker is simple to use and fully programmable. The innovative computerized clay heating technology is a culinary breakthrough. The all-natural clay-cooking bowl promotes uniform cooking.
Double lid design creates micro-pressure to maximize steaming quality for tender and flavourful food and cuts slow cooking time and energy usage in half. Your whole meals or side dishes can be made in as little as 30 minutes from scratch.When it comes to slow cooking, the VitaClay truly lives up to its gourmet name. It QUICKLY comes to a boil four times faster than conventional slow cookers, and then reduces the heat to simmer for the appropriate time.
Enjoy multi-program functions for savory stews and soups, pot roast, fluffy rice, brown rice, sweet rice and porridge. Also use our multi-cooker as a vegetable and fish steamer. Plus the yogurt feature doubles as a brown rice germinator. In addition, Vitaclay is great for preparing wholesome meals in record time, including bean pots and vegetarian/vegan dishes.
Product Code: VM7900-6
CAD $209.99
CAD $189.99
10% discount
Availability: Not available
7 function settings:
White rice (Quinoa)
Brown rice (Wholegrain, or Wild rice)
Sweet rice (Sushi, Sticky)
Reheat, stew (Roast or steam or Beans, or less liquid cooking)
Soup (Broth or more liquid based cooking)
Yogurt(Germinate)