Free Shipping in Canada on Orders over $99!*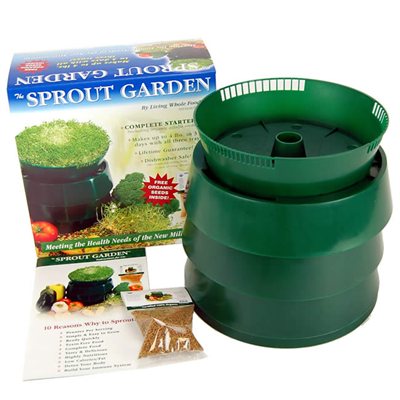 Double-tap and hold to zoom.
Mouse over the image to zoom.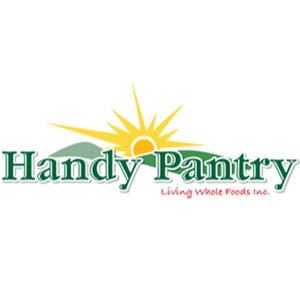 Handy Pantry Sprout Garden 3 Tray Stackable Sprouter
This is a great starter sprouter for anyone who's looking at growing their own sprouts are home!

The Sprout Garden is perfect for growing sprouts family-sized right on your kitchen counter. So much more practical than many small cup / jar sprouter which cannot handle large quantities. This 3-tray stackable Sprout Garden sprouter is a fun and easy way to grow delicious fresh sprouts. It takes very little kitchen counter space to grow sprouts.
Product Code: HP3TSG
CAD $55.00
CAD $44.95
19% discount
Availability: Not available
Grow small to large quantity of sprouts
Grow 3 different types of seeds at once
Easy to rinse and grow
Keeps sprouts dark - Expose to light when you want
Dishwasher safe
BPA Free
Durable and flexible
Stackable
Small countertop footprint
Inexpensive
Additional sets can be purchased to stack even higher

Sprout Garden Stackable Sprouter Kit Includes:
Sprouter
Drainboard, Covers
3 Sprouting Trays
2 oz Certified Organic Alfalfa Seeds
Sprouts Instruction Sheet
Everything You Need to Grow Healthy Fresh Sprouts in Your Own Kitchen!
Lifetime Replacement Warranty