Free Shipping in Canada on Orders over $99!*

Home

>

MGN-3 Arabinoxylan Compound 50 Vegetable Capsules 650mg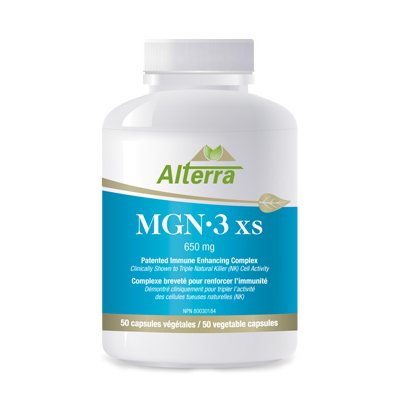 Double-tap and hold to zoom.
Mouse over the image to zoom.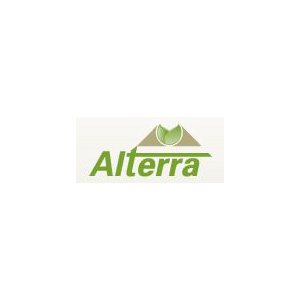 MGN-3 Arabinoxylan Compound 50 Vegetable Capsules 650mg
Medicinal Ingredients: Each 650mg capsule contains:
500mg Rice Bran Arabinoxylan Compound (RBAC), Hyphomycetes Mycelia extract (from Shitake mushroom), Astragalus membranaceus 5:1, 150mg.

Non-medicinal ingredients:
Starch, Hypromellose, Microcrystalline cellulose, Sucrose fatty acid ester, Silicon dioxide.
Product Code: MGN-3-01
1x
CAD $129.99
CAD $119.99
8% discount
3x
CAD $129.99
CAD $109.99
16% discount
5x
CAD $129.99
CAD $99.99
24% discount
MGN-3 ®'s active ingredient is clinically shown to triple the immune system's Natural Killer Cell activity.
More than 200,000 people have been using MGN-3 ® worldwide.
More than 5,000 doctors in the U.S. have recommended products containing the Arabinoxylan Compound found in MGN-3 ®.
More than 12 research studies and nearly 100 articles have been published on it.
MGN-3 ® uses the powerful enzymes from the Shiitake mushroom to break up long-chain rice bran into short chain hemicellulose compounds. It is these compounds that appear to have such a powerful immunomodulatory effect. Since MGN-3 ® was developed in 1990, it has been successfully taken by hundreds of thousands of individuals worldwide who have wanted to enhance their immune systems, and it has established itself over the years as the most effective immune system supplement available worldwide, bar none. In fact so effective is this natural health supplement, that it has clinically been shown to triple Natural Killer (NK) cell activity, to increase B and T cell counts and to enhance production of several cytokines, including interferon gamma, IL-2 and IL-12. And in long-term follow-up studies, Natural Killer (NK) cell activity was maintained as long as MGN-3 ® was continued. No other supplement not even those with multiple ingredients has ever approached the performance of this patented Arabinoxylan Compound. MGN-3 ®'s immune enhancing effects starts in just a few days, and it takes only a few weeks for the immunomodulation effect to reach 90% of its peak.
Natural and GMO-Free: Authentic MGN-3 ® is a natural food supplement made from rice bran and enzymes of the shiitake mushroom. It is not a synthetic drug, a synthetic chemical or genetically modified. MGN-3 ® is the same as the European product call Bio-Bran ®.
How to use MGN-3
It is recommend to follow the MGN-3 Two-Step Program for optimal benefit:
Step 1: Take 1,000 mg of MGN-3 (2 capsules) 3 times daily for 4 weeks.
This level will rapidly increase NK cell activity.
Step 2: Take 500 mg of MGN-3 (1 capsule) 2 times daily. This maintenance level will gradually build/maintain NK cell levels over time. NK cell activity will decline back to original levels in about a month if MGN-3® usage is discontinued.
For best results, take MGN-3 with meals. It is also suggested that you take other dietary supplements two hours before or after taking MGN-3.